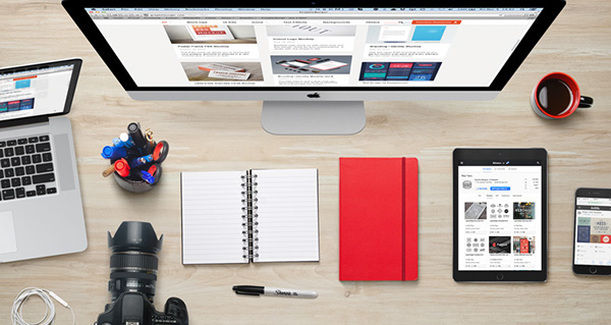 People often ask me how I think as a designer, and what process I use to turn an idea into a final product. With my artistic background (
having earned a Bachelor of Fine Arts) and over a decade of experience working in various corporate design studios
, my outlook on design
has become a blend of
'right-brain' (intuitive) and 'left-brain' (logical, analytical) thinking
. Combining my
creative instincts
with a pragmatic and strategic approach to finding effective design and branding solutions are essential to my creative design process.
When I started my career as a graphic designer, the best piece of advice that I received was to view any project from a holistic perspective: to see design not only as a conduit for effective communication with an audience but also as a part of a larger, multifaceted process of finding solutions for the client. Over the years, the market has evolved and my role as a designer has expanded to include an
integrated marketing
approach in the creation of compelling content to communicate a company's message across
multiple platforms
and
distribution channels
.
Beyond print, website design and merchandising, social media marketing provides a unique opportunity to generate interest in a brand's appeal through the use of images and content specific to your company's message. Creating brand loyalty through the use of consistently strong, eye-catching design is as important as emphasizing
context over content
to connect with and engage an audience on a personal, interactive level.
But first, for any design project to come to visual life, it must be anchored in collaboration and communication between the client and the designer. When starting a new project, there are 7 Key Steps Of The Graphic Design Process to follow that will help both the designer and the client achieve their goal, which is to
sell the client's product or service
within the framework of a strong brand.
Step 1 -
Communication &
Information Gathering
Before starting a project, I like to determine exactly what the client needs and what he or she is trying to communicate, advertise, promote or sell, to what target audience and in what
tone
.
Tone
is the manner in which you approach your audience; it is the emotional or psychological aspect of your brand. Tone is constructed through the choice of fonts (
serif or sans-serif
, modern, traditional or nostalgic), colour (bright, dark, warm, cold or neutral), layout style (classic, bold, sleek or simple, high-contrast or low-contrast) as well as logo design and photography. The tone of your brand is formed through the combined use of these design elements with the goal of conveying a specific feeling and targeting a specific audience.
A tone may be:
Mature, serious, exclusive, polished, refined, professional, conservative,…
Or on the other hand, a tone may be:
·
Youthful, friendly, comedic, festive, light, playful, carefree, inviting, down-to-earth, simple,…
All depending on the audience you are trying to reach.
Beyond determining tone, there are several questions that a designer will typically ask a client in order to gather all of the information that they need to begin to plan and develop a design:
Who is the target audience? What are their demographics?
(Age, gender, location, employment, income bracket, lifestyle, etc).
Who is your ideal customer? What qualities do they have?
What is the message you (the client) would like to convey to your customer(s)?
Will this be an integrated design project across multiple platforms (logo design, print, merchandising, web, digital marketing, social media)?
For print work, what are the dimensions, document format(s) and orientation(s)? Horizontal? Vertical? Will the document(s) be single-sided or double-sided? How many pages?
Will you (the client) be providing the images or will they need to be sourced through stock photography research?
What is the design budget?
What is the deadline for the first draft? What is the deadline for completion?
Can you provide a creative brief, including technical specs and the final text that needs to be integrated in the design layout(s)?
Is there an existing corporate brand that needs to be matched or refreshed?
Can you provide examples of design layouts and branding that you like?
Step 2 - Branding
Branding extends far beyond your company's logo
. A brand is the essence of your business. What message are you trying to deliver to your potential clients? Getting this part of your image right is one of the most important things you can do for your business. It represents the values of your business and is part of every interaction you have with customers and business contacts. In effect, your brand creates and maintains your reputation and reflects your customers' experience and perception of your company. Your brand is your company.
Branding is developed through the consistent use of a font family, logo design, layout design and photography across multiple platforms (print, web, social media, merchandising and beyond). This consistency creates a familiarity that will help build a stylish image and identity for your company and make a lasting impression with your customers.
Step 3 - Proposal & Quote
Using the information collected in the meeting with the client, the designer will provide the client with a quote, which includes an outline of the project, its different components and the approximate number of hours that will be dedicated to the project until its completion. Dimensions and technical specifications for print, web, digital and social media marketing work will be included in the quote, as well. The quote will be presented to the client for approval before proceeding.
Step 4 - Research, Development & Execution
The next step in the graphic designer's process involves using an exploratory approach to play with different design elements and map out the direction of the design. At this stage, to bolster creativity, I may brainstorm, create a "
mood board
" or a "
mind map
" to collect and generate ideas. I will source the design elements needed for the project through:
Market research: finding other companies/products/services similar to the clients' and using it to inform the direction of the design, including distinguishing itself from the norm.
Photo research: choosing, editing and colour-correcting images provided by the client or found through stock photography research. Photography plays a key role in articulating a company's branding message. Images serve as visual cues for an audience to understand who the company is and what they are selling.
Logo design: If the project requires an original logo, I will create a design that encompasses the message of the brand while keeping in mind the S.M.A.R.T. principles of logo design. A S.M.A.R.T. logo should be:
Simple Memorable Appropriate Resizable Timeless
A logo should also reflect the tone or feeling relevant to the company's branding: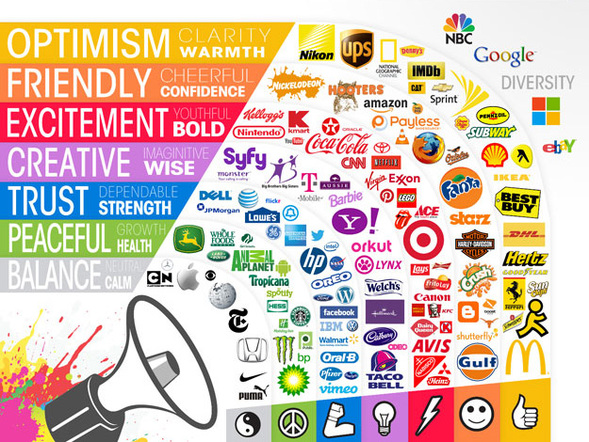 Layout design: using elements of design (shape, line, colour, contrast, compositional flow and rhythm) to create various layout options or 'design comps'. There must also be enough space or 'breathing room' between each design element so that the layout doesn't feel too crowded or busy. The eye should move effortlessly around the composition.
Font style research: playing with different font families and testing them in the context of various layouts together with selected photography to see if the design effectively communicates tone.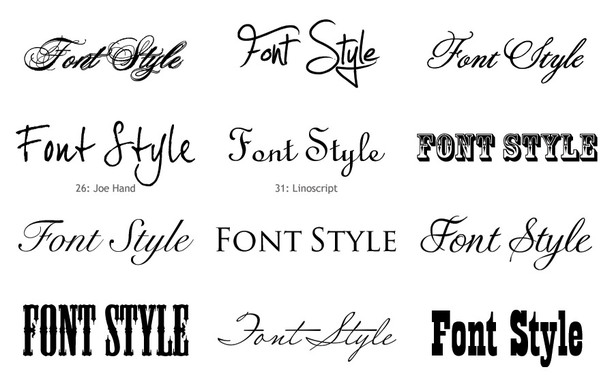 Step 5 - Concept Design
Using the information and images I've assembled and the preliminary design comps, I will select and integrate my ideas into a few design concepts, offering the client a specific range of layout and format options that satisfy the needs for both
form and function
. I will also create:
Physical mock-ups: printing, cutting and mocking up design comps on a physical product to see if the font and text are legible or if any element (shapes, lines, logo(s), photography) need to be resized.

Digital mockups on smartphones, tablets, desktop computer and physical samples are effective ways of testing whether or not the design is 'working' conceptually and aesthetically or not, as well.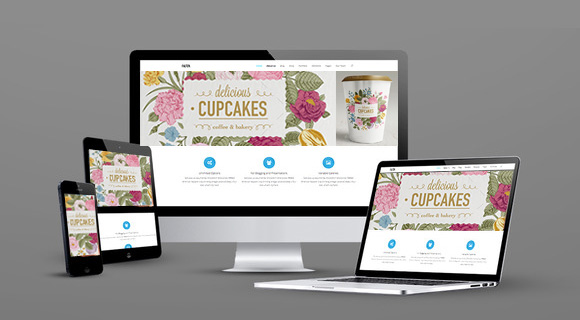 Step 6 - Revisions & Refinement
Several more drafts will usually be created and presented until the final design begins to come to fruition. Communication between the designer and client is key during this step of the process to assure that the project is following a clear and precise direction.
Step 7 - Completion
Depending on the nature of the project, the final, high-resolution printer-ready files are delivered to the client (or the website and social media accounts are launched). A website must go through a thorough testing and editing process before it's ready to go live.
Keeping up with customers, not competitors, has become the greatest challenge to companies. The ultimate goal of a successful design project is to help an audience understand a message and, in turn, reap benefits for you, the client. Thoughtful design paired with an integrated branding and marketing approach across multiple platforms generates the consistency you need to connect with your customers effectively.
Contact me
for a free consultation on how I can help you design and build your brand.